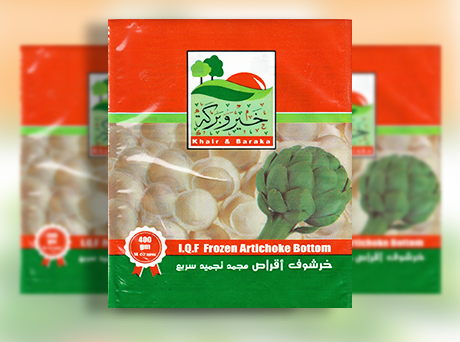 Artichoke is one of The best of our products. it is processed by the most advanced techniques.
Artichoke Bottom from 3 to 5 cm – from 5 to 7 cm – from 7 to 9 cm Artichoke Hearts Artichoke Cups
Storage: 
Freezer At Minus 18° For Not More Than 12 Month.
Packing: 
Box 8 Kg Contain 20 Packets. ( 20 X 400 gm )
Bullk : 10 Kg in 1 packet, ( 1 X 10 Kg )